QS-Box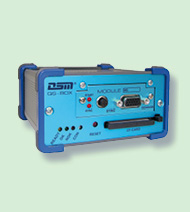 The QS-Box is a compact, extremely versatile reference measuring system. It processes analogue as well as digital measuring signals. All established measuring sensors can
be connected with corresponding plug-in modules.
The channel DSM-Digital offers you all the options of a modern, digital measuring system with the QS-Box.
Reference measuring system for monitoring and calibration
Aluminium tube case, impact resistant plastic cover
Slot for DSM measuring modules
Measurements possible in online and offline mode
Recording of measurements with graphics monitoring
Data storage in online mode via QS-Center-Software
Data storage in offline mode directly on the CF card
4 LED Status indication
USB interface for connection to a PC
RS232 interface
Accessories
Plug-in power supply AC 230V / 50 Hz | DC 24V / 1 A
Bracket for assembly to wall or table
Ethernet TCP/IP module for network connection
QS center software
QS plug-in modules
SCI module
Digital torque transducers and force sensors
Product data sheet QS-Box (PDF, 540KB)
QS center software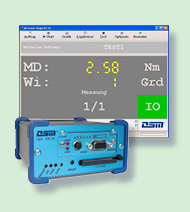 The QS center software is a part of the digital measuring system for the online-measurement. The software offers the following features:
Adjustable physical measured size
y: torque [Nm / Ncm / ftlb], force [kN / N]
x: angle (Grad), length (stroke) [mm]
Administration, parameterisation of the measurement processes
Allocation of the test tool to the measuring process
Storage of the tool description and of the sensor description
Possibility of parameterisation of the measuring process for off-line operation and storage of the process on CF card
Presentation of graphic curves and results with taper
Online graphic mode, graph display during the measurement process
Set of curves for analysing the stray area
Statistical evaluation, statistical values, histogram functions
Create calibration certificate subject to the statistical analysis
Test functions
Product data sheet QS-Box (PDF, 540KB)
QS plug-in module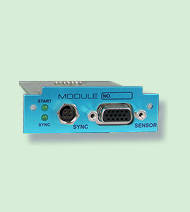 The flexibility of the QS-Box enables the use of changeable slide-in modules for analog and digital measuring signals.
Every sensor type is compatible with the QS-Box with an adequate measuring module.
Plug-in modules for analogue and digital
measuring signals: DSM digital, ±1 mv/V, ±2 mV/V,
4-20 mA, ±5 V, ±10 V, ±15 V
Synchronisation input for angle of rotation and length/stroke control
2 LED status indication
Sensor interface, SYNC interface
The QS-Box unfolds its complete potential with DSM digital:
Insensible signal transfer
Direct status report at the measuring sensor
Automatic recording of the sensor data's
Automatic adjustment of the measuring parameters
Product data sheet QS-Box (PDF, 540KB)
SCI module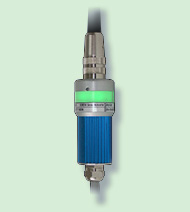 SCI (=Sensor Converter Intelligent) converts the analogue signals of a measuring sensor into digital signals.
This permits digital signal transmission not sensitive to interferences. The SCI module is permanently connected with the sensor since the data of the sensor is saved in the integrated parameter module. The connection to the QS-Box takes place via the QS plug-in module DSM digital.
Internal analogue / digital converter
Status reports via illuminated ring
SCI-compatible sensor types: 1 mV/V, 2 mV/V, DMS 300 Ohm, DMS 1000 Ohm, active sensor 5 V output, active sensor 10 V output
We convert your analogue sensors:
Equiped with a SCI module, every existing transducer can be connected to the digital-interface of the QS-Box.
This allows you to use all advantages of the digital system
cost-effectively.
Product data sheet QS-Box (PDF, 540KB)